David CARSON, b. 25th July 1843, Melbourne, Vic, d. 30th November 1931, 'Irwell'...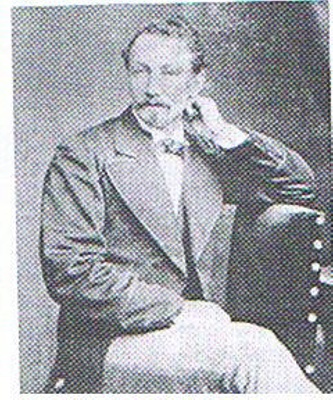 From
Australian Stockman's Hall of Fame and Outback Heritage Centre
Name/Title
David CARSON, b. 25th July 1843, Melbourne, Vic, d. 30th November 1931, 'Irwell', Elsternwick, Melbourne Vic
About this object
David Carson, born and educated in Melbourne, began his working life at the age of nineteen, coming to Queensland to look after his family's interest in `Suttor Creek' Station. This property had been leased by his father, John Carson, and other members of the Caithness Association Syndicate in 1859.
`Suttor Creek Station', consisting of three blocks, each 100 square miles in area, was situated inland from Mackay. With separation, the new colony of Queensland set about the enforcement of stocking the land. Consequently, sheep purchased on the Darling Downs, were overlanded to `Suttor Creek Station' making it the farthest outpost to be stocked at that time. David Carson in 1863, thus became one of Queensland's early pioneers, facing and enduring the hardships of those days: fever; food shortages; floods and fear of attack by aborigines.
During his years in Queensland David aquired other runs: Mt Walker; Clutha; Stonefield and Marathon. It was during the move to `Mt Walker' that hundreds of sheep were lost through eating poisonous plants. David gathered specimens of the plants growing on the ridges and forwarded them to Melbourne where Dr Meuller identified it as Gastroboluim Grandiflora, a tall, scarlet flowering desert shrub as the noxious plant responsible for decimating the flocks.
On this same trek, David rode a hundred miles through swollen, flooded creeks to reach their supply wagons for medicine for his sick stockmen. Following closely behind him was a number of native aborigines from the tribe which had earlier speared and killed one of the shepherds. Fortunately they did him no harm.
Whilst at 'Marathon', David explored the Flinders Kuir area making geological and fossil finds which excited great interest in the scientific world. His Icthyothamus Anstriks, found at this time was donated to the Melbourne Museum.
By 1870, with all the properties sold, David returned to Melbourne, where he entered his father's business, in Collins and Swanson Streets, as a boot and shoe importer. He eventually assumed full control of this business.
In 1880 he became an Auditor which led to his position as Auditor of the Bank of Victoria in 1892. As a Director of the Squatters Company, land was leased in the Kimberley District near the river which now bears his name, Carson River. During this time he also became a Legal Manager and Mining Agent. Thus he became engaged in opening up mining territory in many parts of Australia, in Queensland; in the vicinity of Sturts Stoney Desert in Central Australia and in the Meredith District of Victoria.
By 1905 he was once again back in Queensland where he pursued tin mining operations in the Cooktown District. At this time he was also engaged in gathering information on the Hinchinbrook Islands for the National Museum.
During his eventful life, he devoted himself to many other interests. He was an early member of the East Melbourne Cricket Club, Vice President of the Melbourne Building Society and Vice-President of the Royal Horticultural Society of Victoria. All the while he recorded his life in the many diaries he kept and the collection of notes and settings he gathered.
David Carson lived many years in retirement at his residence "Irwell", Elsternwick, Melbourne until his death in his 89th year ending a long and eventful pioneering life.
Subject and Association Description
Ancestors: Grandparents - David Carson married Jane King
Parents: John Carson married Elizabeth Miller Duncan
Siblings: Norman John, Elizabeth, Edith, Harold, William, Muriel and Stanley.
Married: 10th October 1876, Melbourne, Vic
Spouse: Ann Jane Baker
Children: Norman John, Elizabeth, Edith, Harold, William, Muriel and Stanley.
Resided: 1843-1851 :'The Block', Collins Street, Melbourne, Vic|1852-1862 : 'Clutha', Kew, Vic|1863 : 'Suttor Creek' Station, Qld|1864 : 'Mount Walker' Station, Qld|1865 : Melbourne|1866-1870 : 'Marathon' Station, Qld|1870 : Mel
Object number
USH00327
Copyright Licence
Tags
Include tags such as place names, people, dates, events and colours. Use commas to separate multiple tags. e.g. Pablo Picasso, Madrid, red, 1930s.
eHive copyright disclaimer
It is the responsibility of the eHive Account Holder to gain copyright clearance for any images or content published on eHive. If you are concerned about the copyright status for any content in eHive or would like more information on using or ordering copies of content, please contact the Account Holder of that content. If you would like more information on our copyright policy, click here.